Happy Friday Folks!
Today brings us the last day of Summer 2018, and this weekend's weather forecast most definitely confirms it! So in the true spirit of embracing the moment, grab your blanket scarves and pea-coats and check out these Fall fun events happening in Hamilton this weekend!
168th Ancaster Fair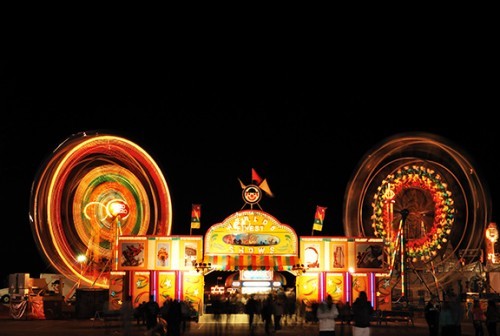 When – Thursday September 20 – Sunday September 23rd (Times Vary)
Where –  Ancaster Fairgrounds – 630 Trinity Road, Ancaster ON
Why? – What better way to start your Fall season than to enjoy some cotton candy on a ferris wheel! Breath in that fresh country air and check out the local vendors and entertainers! Oh, and you definitely do not want to miss the traditional Demolition Derby!
$5 entrance fee, BUT free parking!
Mount Hope Community Day
When – Saturday, September 22nd 7:30 – 11:30 am
Where – Mt. Hope Community – 3076 Homestead Drive, Mount Hope ON
Why? – Who doesn't want to wake up on a Saturday morning and go grab some freshly made FREE PANCAKES! That's right – Complimentary pancake breakfast will be served to attendees! Alongside a bouncy castle, painting, and some Paw Patrol characters!
Sidewalk Sounds
When – Friday September 21st 6:00 pm – 9:00 pm
Where – Concession St, Hamilton
Why? – Community celebration on a Friday night? Yes please! Throw in some live music, vendors and food and you've got yourself a perfect date-night set up! Heck, why not even bring the kids!
Looks like you're all set up for a weekend of fall fun! Enjoy and don't forget your PSL latte!
Is there an event you'd like for us to feature? Let us know by e-mail or Facebook!