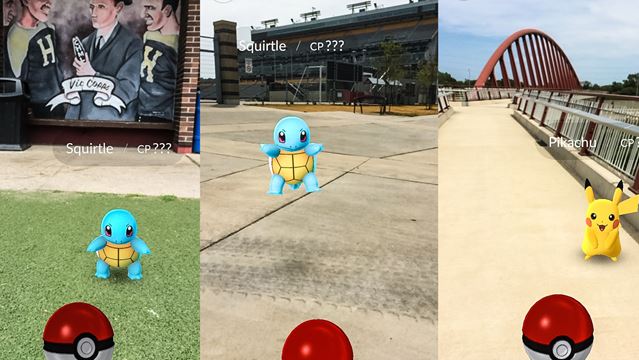 Hamilton Spectator
The city wants you to enjoy the Pokémon Go phenomena — but not so much that you absent-mindedly walk in front of a car or off a cliff.
Police said they received a report of a teenaged male cyclist who may have been "bumped" by a vehicle in the lower city Tuesday afternoon while focusing on the hunt for Pokémon-related monsters.
No other details were immediately available about the potentially painful intersection of reality and augmented reality.
But given the obvious popularity of the smartphone-powered game, both police and city officials are asking players to enjoy Pokémon Go responsibly.
Hamilton police spokesperson Const. Asuf Khokhar noted officers spent some time learning about the game from fans at Gage Park this week.
Pokemon Go:
What is it and what's the deal?
Pokemon sitting on dead toddler's Burlington memorial spurs complaint
'Brazen' video shows 'Pokémon GO' player on TTC subway tracks
Pokemon Go-playing driver smashes police car in this body cam video
He said police have not recorded any examples of players being injured or accused of trespassing "but we would like to remind all to keep their heads up."
City Hall — a popular Pokémon gathering place, even at 3 a.m. — has also issued a set of suggestions on how to explore Hamilton within the game, without venturing out of line.
On Twitter, the city suggests exploring local shops (ahem, during business hours), the waterfront, parks and museum. But do it on foot, smartphone users, rather than by bike or in the car.
In a "Don't Go" section of its Twitter guide, the city lists busy streets, cemeteries, funeral homes, dark alleys and "bodies of water," as locations to avoid.
It also advises against venturing off-trail. Not specific enough? "Avoid trampling plants, poisonous species and cliffs," the guide helpfully elaborates.
Elsewhere online, game users are cheerfully sharing stories about local Pokémon adventures that may or may not be true.
One player on Reddit describes venturing into an abandoned building with his Pokémon-playing girlfriend and accidentally becoming persons of interest in a nearby truck theft investigation.
The story ends with officers and the couple "joking" about almost getting arrested for playing Pokémon Go. The Spectator related the story to police, but Khokhar could only say at the time a search turned up no "calls or issues" related to the game.
The city also recommends against Pokémon-ing around on private property, in case you've been eyeing your own nearby abandoned building.
905-526-3241 | @Mattatthespec
http://www.thespec.com/news-story/6776250-city-says-pok-mon-go-for-it-but-safely/