Once again, our beloved Friday has come back around signalling the start of the forever cherished weekend! Let's spend this weekend relaxing and enjoying the gorgeous fall weather! Here's 5 ways to do exactly that!
1. Apple Festival
Join in on the fun fall-time harvest!
Location: Battlefield Park – 77 King St W, Stoney Creek, ON L8G 5E5
When: Saturday, September 29th, 2018 from 9:00 am – 4:30 pm
Why: It may be a few days before October officially starts but who doesn't like to celebrate early! With a pancake breakfast, pumpkin decorating and lots more fun and games this is definitely a stop to make this Saturday!
2. 146th Caledonia Fall Fair
Fall is definitely about candied apples and enjoying the fall harvest! What better way than to hit up a fall fair that has all that, plus so much more!
Location: 151 Caithness St E, Caledonia, ON N3W 1C2
When: September 27 to September 30, 2018
Why:  The weather is not too hot and not too cold, perfect for a hot chocolate and a ride on the ferris wheel! Spend time with family and friends playing games and winning prizes! The Caledonia Fall Fair is an annual tradition and if you've never been – well this weekend is your chance to cross that off your bucket list!
3. 2018 Corn Maze Adventure Run
Grab your friends and put your skills to the test!
Location: #1001 Hwy #5, Dundas, Ontario L9H 5E2
When: September 28th  5:30pm – 10:30 pm
Why:  Not only is this an awesome idea, but there are TWO races! One before sunset and one after, so don't forget your flash lights!
4. Kids Night Kickoff: Glow in the Dark Capture the Flag!
Taking Friday Night Lights to a whole new level of fun!
Location: 715 Centre Road, Waterdown, Ontario L0R 2H0
When: September 28th  6:00pm – 9:00 pm
Why:  Friday night has never looked so bright! Grab your kids (Grades 4-6) and head to this exciting event! Taking a traditional game of "Capture the Flag" and making it glow in the dark?! Why haven't we thought of this sooner!
5. Ancaster Gem Show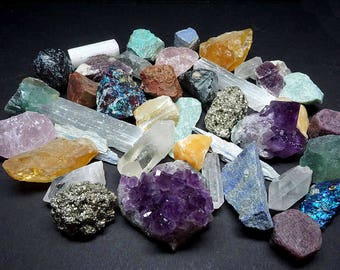 Perfect time to stock on your gemstones and crystals!
Location: 630 Trinity Road, Ancaster, Ontario L0R 1R0
When: September 28 – September 30th  9:30 am – 5:00 pm
Why:  New Season, time for some new gemstones! Whether your looking for gemstone jewelry or décor; – this show has it all! With complimentary classes  on making gemstone jewelry for adults and kids!
There you have it folks – now your weekend can't pass you by with so many things going on make sure to hit up your local events and support the community!